PtX Hub Holstebro
Everfuel, the local municipality and other hub partners will work towards a greener Holstebro city by exploring the potential for using green hydrogen in industrial processes and in mobility.
When realising the hub will enable a significant reduction in the municipality's CO2-emissions by feeding carbon-free hydrogen into a large share of the municipality's activities. Today, Holstebro is the Danish municipality with the nation's second highest onshore wind and solar power.
Leading the green transition
One major industrial partner and Offtaker of the green hydrogen is the diary company, Arla. The company will seek to replace natural gas in their processes with hydrogen and thereby significantly lower their CO2-emissions.
The realisation depends, among other things, on the construction of renewable energy assets close to the PtX facility and a stable power supply to ensure access to sustainable energy for the hydrogen production.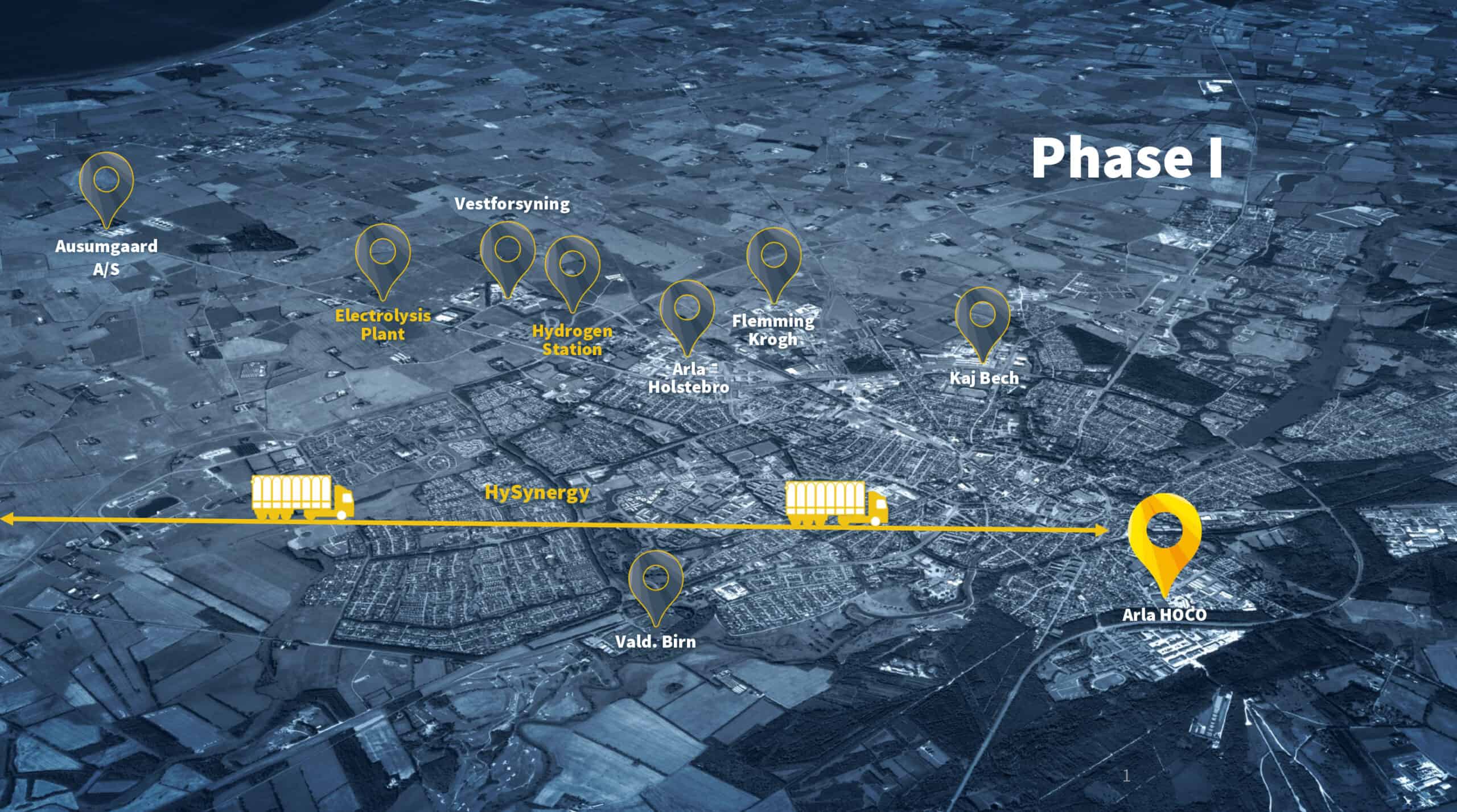 Phased development
In phase one, the hub-partners will explore production of e-methane and the use of hydrogen in industrial gas burners to produce e-methane at local biogas facilities and start testing using hydrogen in the current natural gas pipelines. Phase one is expected to be commissioned in 2023.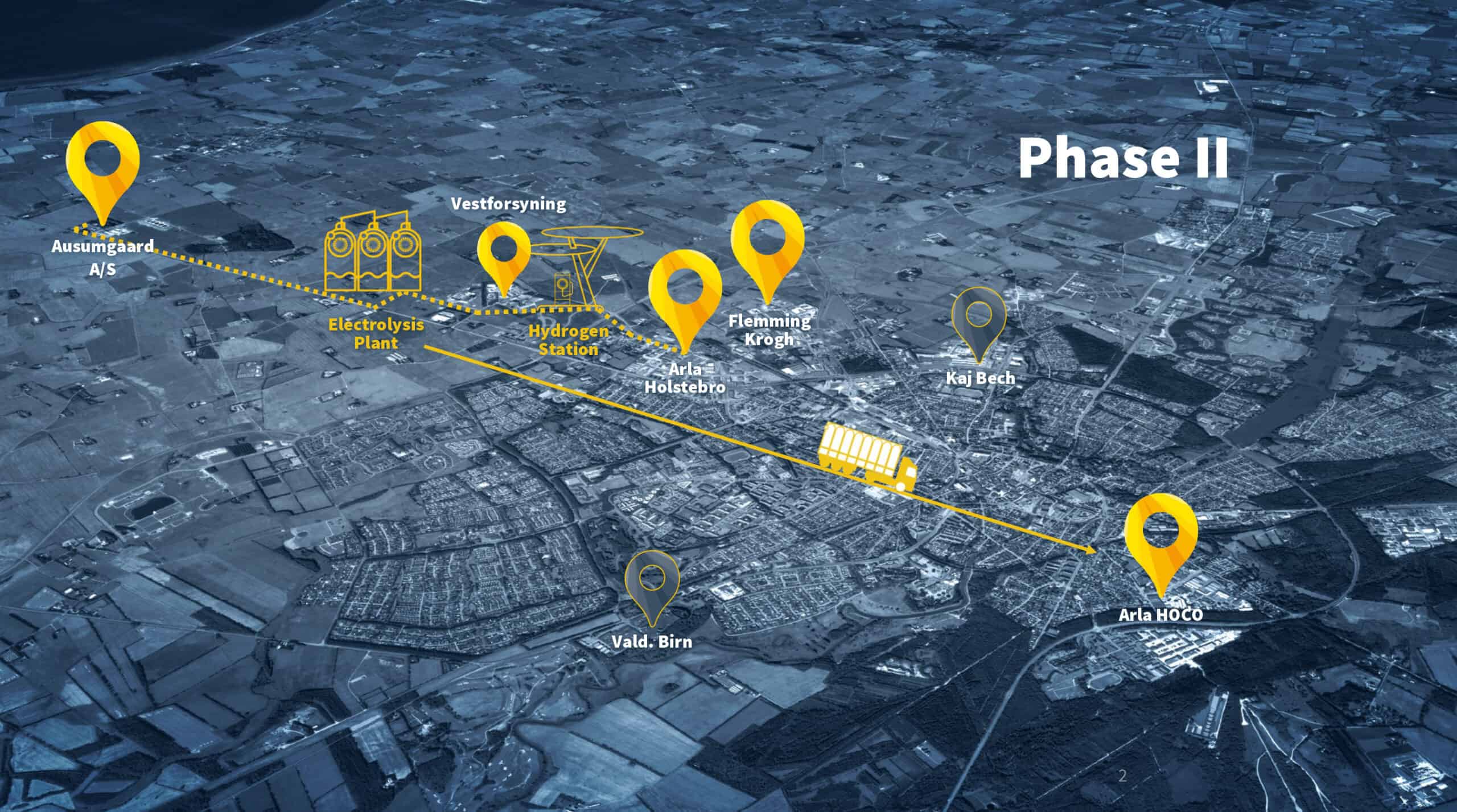 Construction of PtX Hub
In phase two, Everfuel intends to build a 100 MW electrolyser, a hydrogen terminal, a distribution centre and a hydrogen refuelling station for both heavy-duty and passenger vehicles. The location has already been secured for the electrolysis facility and the development is planned to commence in 2025. The green hydrogen produced in the second phase will phase out fossil fuels by replacing natural gas in selected industrial processes. Excess heating from the hydrogen production facility is planned to be distributed to the local district heating operator, MEC (Maabjerg Energy Center), owned by Vestforsyning and Struer Energi.